Famous Amsterdammers

Is dit beleid of hebben we er over nagedacht.
Stel dat er geen problemen waren, dan was er geen barst aan.
Met stenen moet je niet gooien maar bouwen.
In gelul kan je niet wonen.
AIs je drie wijze mannen een onderzoek laat doen, krijg je een conflict. Hoe kan je anders je deskundigheid bewijzen.
Het maakt geen flikker uit wat je bent.
Ik word liever op een woeste manier vijftig. dan op lullige manier tachtig.
Jan Schaefer
.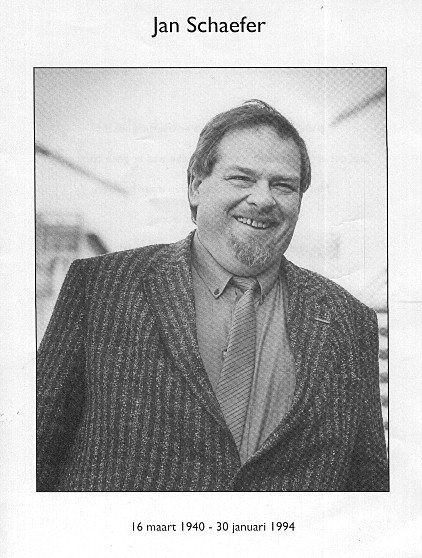 Jan Schaefer Bridge, Amsterdam, 2001
The Jan Schaefer Bridge, in the Eastern Docks area of Amsterdam, spans the 200 metre wide IJ Harbor, provides access to Java Island and extends the main road leading from the city centre to the water's edge. This route, which passes over the Mariniers Bridge and under the railway viaduct, culminates by tunneling through a piece of industrial history, the De Zwijger warehouse. It is here that the Jan Schaefer Bridge begins, and here that one suddenly becomes aware of the width of the IJ estuary. The abrupt changes of scene and the build-up tension turn the Jan Schaefer Bridge section into one of a series of cinematic experiences. This applies above all to the passage through the warehouse, which provides a surprising moment between the views on either side, like a sudden cut between one scene and the next in a film.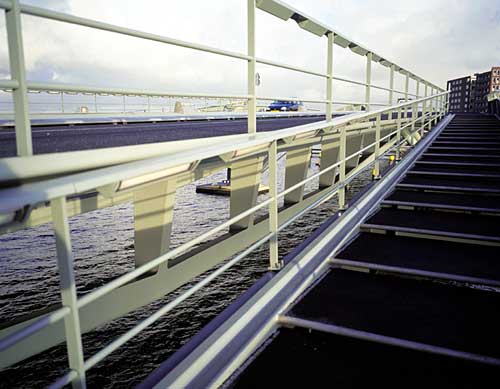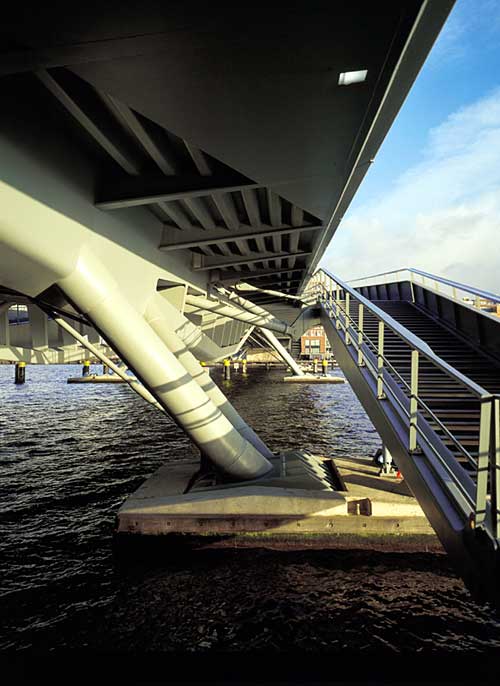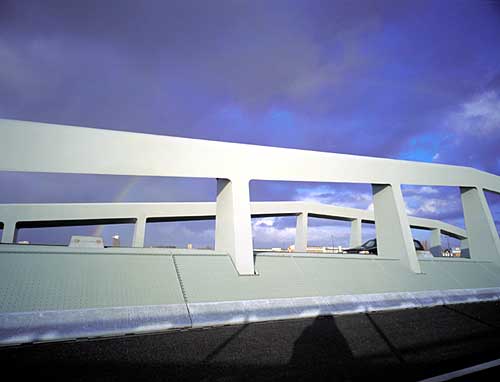 Streaming powered by Unreal Media Server